Sherman Ave How-To: Win a Poop-Off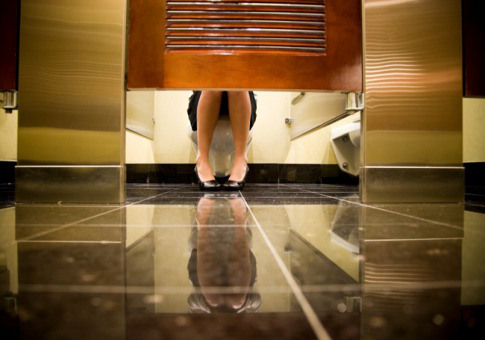 We've all been there. You're in a public bathroom be it your dorm, the library, or a restaurant. You have to do your business (number 2). But there's one problem. Someone is in the bathroom with you. Here are some tips to win your next poop stand-off.
Watch The Godfather. "I'm gonna make him an offer he can't refuse." Yeah, to get the fuck out of the bathroom so the real man/woman can take a dump.
Make it clear you are dangerous Hold a stick of dynamite under the stall. Light it if necessary.
If poop jokes are your thing and you won't compromise on that position then you're perfect for Sherman Ave!  APPLY!