Thanks, Obama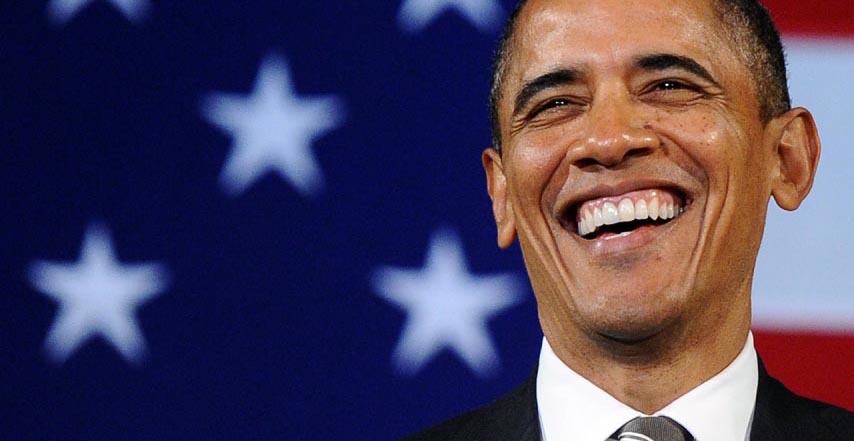 A message to the president: Thanks, Obama We were so lucky to have President Obama on campus this afternoon. He was only here for a matter of hours, but he certainly caused quite a stir. So we should get out the stationary and start writing our thanks.
Thanks, Obama:
For only giving your speech to the important people. Oh no, we're fine! We love watching your speech on our tiny computer screens or in Norris surrounded by people we didn't feel like seeing today.
For making it impossible to get from point A to point B. I really wanted to be stuck inside my office for an additional 30 minutes without pay. It's not like I was just going to Norris to buy a goddamn poster like everyone else; I was probably going to do some assassinating.
For giving NUPD any more authority. No, really, I loooove when NUPD yells at me to stay inside. They are the best! They never power trip at all. I want to tongue kiss each and every one of them for their service and humility.
For giving us something interesting to talk about. Did you know that Obama was here today? Check your Twitter, Facebook and Instagram to find out all about how someone might have seen the car he was in or a blurry picture of secret service. It's so great that everyone knows thanks to all this sexy social media buzz.
For leaving us with shitty weather. You just wanna take a dump and leave, doncha?
For not returning any of my letters. I loved you.
For acting like you didn't even know I was here. Real mature.
Thanks, Obama.
Sincerely,
Cocaine Silver