Some Pick-Up Lines That Are Sure to Heat Things Up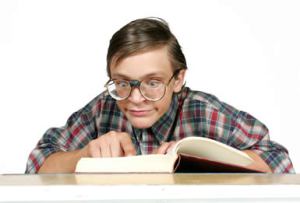 This Valentine's Day, sophistication is critical. So for all of those love-birds out there who are flying solo this February, try out some of these classy, tested pick-up lines to get the girl (or guy) of your dreams to fall deeply in love with you…
CATEGORY #1: Father's Occupation - Is your dad a mechanic? Because you have a finely tuned body. - Is your dad a terrorist? Because you are da bomb. - Is your dad a farmer? Because you have really nice melons.
CATEGORY #2: Your Love Interest's Occupation - Did you rent or buy...those wings, you angel? - Are you a parking ticket? Because you have 'fine' written all over you. - Is your name Gilette? Because you look like the best a man can get.
CATEGORY #3: Flattery - That dress is very becoming on you. Then again, if I were on you, I'd be coming, too. - Want to know my favorite part of a woman's body? No joke. The vagina. - I'd tap that.
CATEGORY #4: Touting Your Own Strengths - Call me coffee, because I will keep you up all night long. - Your eyes are the exact same color as my Ferrari. That's so coincidental. - My name is Fred Flinstone, because I can sure make your bed rock.
CATEGORY #5: FTW - Hey, is your refrigerator running? [pause] Because I really want to fuck you.
Now with your newly acquired arsenal of fornication-worthy one-liners, go snag your mate and enjoy a night that started with a borderline misogynistic catchphrase!!