Crowded Subway Car Makes Local Woman Yearn For Pandemic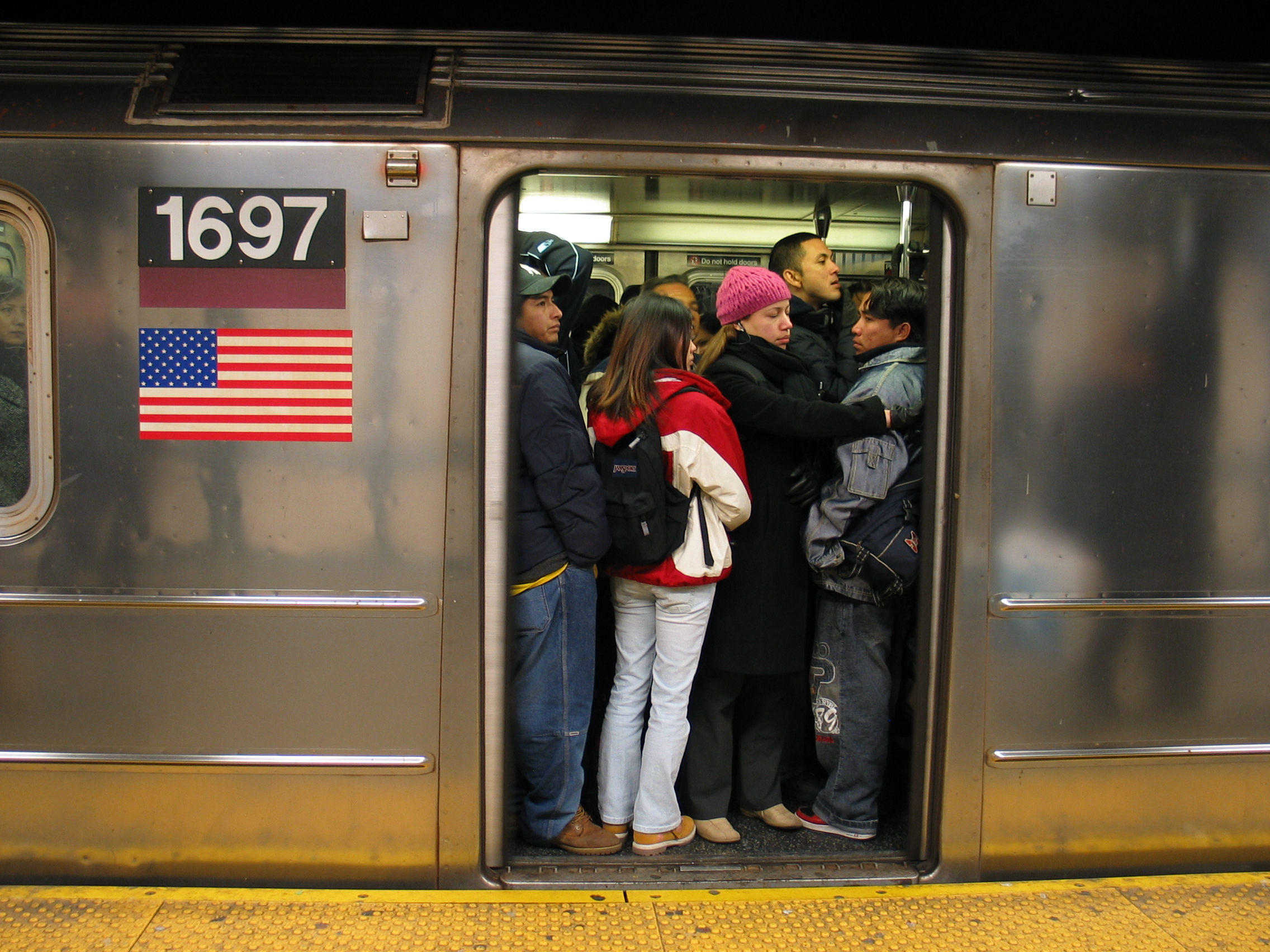 NEW YORK, New York -- As Manhattan local Hannah Kelly, 32, sharply elbowed her way into a crowded subway car, the thought surfaced that maybe a global pandemic capable of wiping out one-third of the earth's population "wouldn't be the worse thing in the world." Forced to stand crotch-to-crotch with a sweaty stranger for the duration of her 12-minute commute, Kelly fantasized about the highly-contagious and vaccine-resilient disease that would claim thousands, if not millions, of lives. Kelly delightedly noted that screaming babies, with their underdeveloped immune systems, would be "total disease-bait" and would likely be among the first to go, much to the solace of her frequent migraines.
Despite the increase in coughing among commuters this past week, Kelly is careful about getting her hopes up for an emergency alert from the World Health Organization; she wistfully remembers the severe acute respiratory (SARS) hysteria of the early 2000s, as well as the disappointing outbreak of the H5N1 strain of avian influenza, which altogether eliminated less than .00001% of the global population, a depletion certainly not felt in the Monday morning meat-cram of Kelly's express train.
While Kelly admits that she would without a doubt miss the three in 10 of her friends, family, and acquaintances who would succumb to the lethal disease, she is really looking forward to having her own seat in an empty train speeding through a post-pandemic ghost town. Kelly harbors similar fantasies while sitting in traffic, visiting Disneyworld, monitoring the depletion of global resources at a rate far faster than can be replenished, and waiting in line for Chipotle.