11 Different Ways You've Talked about Dillo Day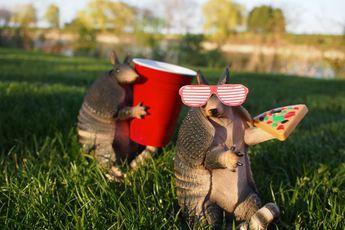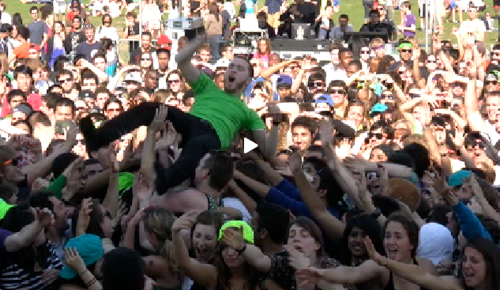 To your mother: It's an outdoor music fest. Yeah, I'll probably swing by the Lakefill. Should be chill.
To your best friend: I am going to get so fucking wasted that you will start mentally drafting my eulogy. YOU HAVEN'T SEEN WHAT I'M CAPABLE OF.
To the friend who's a dick about music: Ugh, 2 Chainz is headlining. Frustrating, right? But I mean, it could've been worse. At least it isn't MACKLEMORE.
To that friend from high school who's always been chill: Dude, how fucking jealous are you that I'm seeing 2 Chainz for free? Daswassup.
To your friends at state schools: IT'S GONNA BE SO MOTHERFUCKING CRAZY YOU BITCHES COULDN'T HANDLE IT #CANTSTOPWONTSTOP #TURNDOWNFORWHAT #TURNT
To a younger sibling planning on visiting: You are not allowed to die. That would really taint my Dillo experience.
To your roommate: You have my emergency contact info, yes?
To the flask you're bringing: Flask, meet boobs. Boobs, meet flask.*
To your phone: Do NOT die on me do NOT leave my sight please please PLEASE just stay by my side. Do NOT do that thing you do where you become fucking impossible to keep track of once I start drinking.
To your keys: See above.
To yourself: Whatever you do, do not think about the 20-page research paper due Monday. I'm serious. Don't think about it. Goddammit I said DON'T think about it. Fuck.
*If you're a dude you have the luxury of saying "Flask, meet spacious pocket."